WATER GLASS-WARM-BOX-PROCESS
It has been well known for several decades that by drying water glass bonded moulding mixtures a rigidity many times higher is attained than when using carbon dioxide curing.
Initially this was primarily performed using warm air curing. Using warmed tools according to the Hot-Box i.e. the Croning process constituted an additional stage in development. Using temperature controlled tools provided especially for a noticeable increase in cycle times yet ensuring the high rigidity which drying enables. Core production using temperature controlled tools undoubtedly provides an option to considerably increase moulding material rigidity with concomitant shorter cycle times. Using heated core boxes can only be justified in mass production of cores, i.e. moulded parts.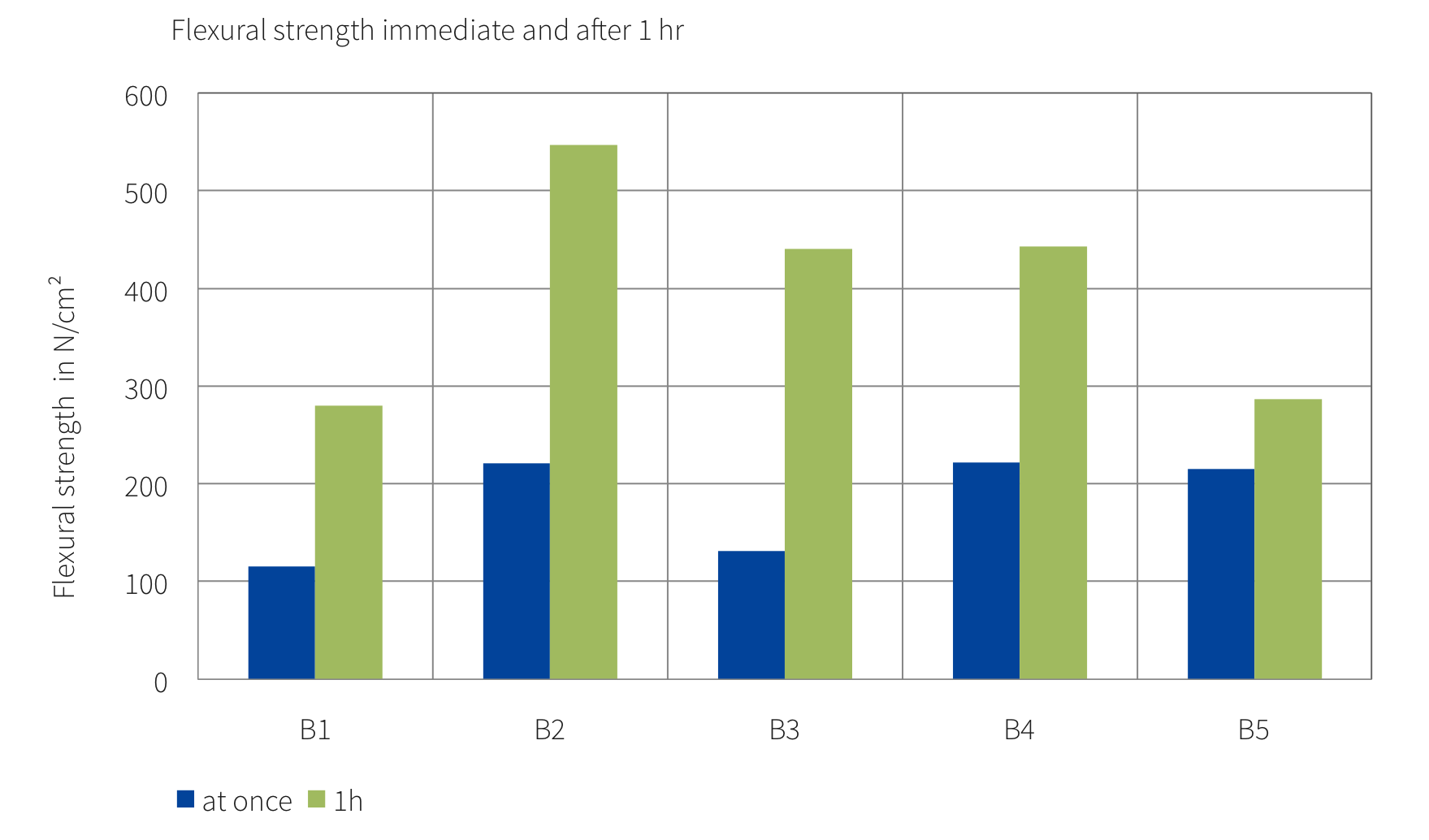 It is our vision to make the production of cast parts more environmentally friendly. We achieve this by replacing organic binder systems based on artificial resins which release harmful substances with our inorganic products based on alkaline silicate (known as water glass binders). This is not only very beneficial for the environment, but also provides for a much better healthier work place in the foundries.
Flexural strength of Cast Clean®-Binder systems using Warm-Box-Hardening (170°C, 30s hardening time, 3% binder)
Using the 5 systems described here makes it possible to select suitable binders with different properties as required (e.g. flow characteristics) for a specific application. Furthermore it is also possible to optimise a binder system according to binder contents in such a way, that sufficient rigidity is selectable. According to the achievable rigidity it is quite probable, that by using 2% binder or possibly even less for many applications, sufficient rigidity can be selected. This offers economic advantages on the one hand, and on the other also technological improvements, if we consider for example decay properties and regenerability.