DEVELOPMENTAL ACTIVITIES
Since a range of fundamental research on laboratory scale as well as initial practical applications have proven that the water glass based binder systems with different curing technologies described here achieve good results, there are still additional important points which require clarification.
In order to make an integrated evaluation of the possible systems, it is necessary for example to research regenerability. There are a range of previous studies on very similar binder systems, which confirm the basic regenerability of strong water glass bonded reclaimed sand as well as the possibility of regeneration and reutilisation of reclaimed material in several cycles. The most important goal here will be, over and above the known plant equipment, is where necessary, to find further practical and usable regeneration equipment, which can also be incorporated economically into small and mid-sized companies.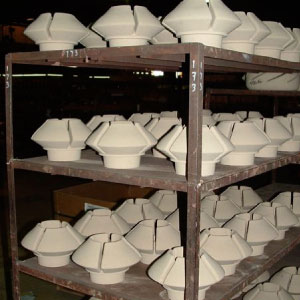 Another field of activity is research to reutilise the residual products incurred during regeneration, for example dusts. The option of further processing i.e. reutilisation is obviously preferable to waste disposal. The minimal level of contamination of these materials compared to residues from other moulding systems gives rise to the hope that this is possible.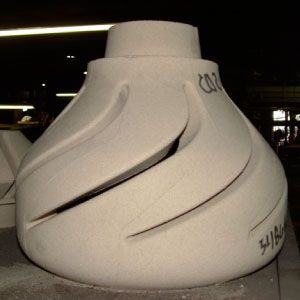 Additionally there also remains the important questions of the effect reclaimed sands from this process have on bentonite bonded moulding material systems. Previous research exists on similar systems, with positive results. Studies on processing time and storage suitability of the manufactured moulded parts would complete the research still required.