WATER GLASS-CO2-PROCESS
Although the classic water glass forming process with carbon dioxide gas hardening has been considered obsolete by many experts for quite some time, it is nevertheless very popular in certain applications.
Even today the oldest ´Cold-Box-Process` is used in a whole series of foundries, mainly to produce cores. Although this process variant is unsuitable for mass production of complicated core geometries due to its relatively limited rigidity and poorer abrasive resistance in comparison to other moulding technologies, many still use it.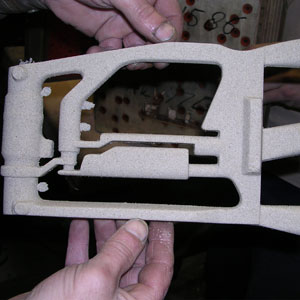 On the one hand these are smaller foundries in the aluminium but also iron sectors, which due simply to the inexpensive binder systems and the limited plant technology required, currently cannot and/or do not wish to produce economically in any other way.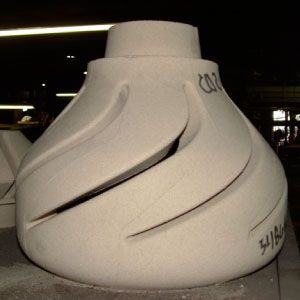 Improved working conditions and the environmental friendliness of the process are of course considerable ´side effects`. Alongside the smaller foundries there are certainly larger non-iron and iron foundries, which in addition to the above mentioned advantages, for example, place great value on the very limited gas formation from the utilised cores.
For these reasons, the water glass CO2 process should not be ignored as a possible option for form processes, but instead binder optimisations must be pursued for these process variants as well. It is clear that the potential to increase rigidity during hardening with CO2 is relatively limited. Improvements can be made by optimising flow properties, which in turn improves the machinability of the moulding material, a combined hardening or more favourable decay properties.